This course is currently unavailable
RIIMPO301D – Conduct Hydraulic Excavator Operations
This course covers the functions required to prepare and operate an excavator.
Although this is a mining focus, the skills obtained in the proficient use of this machine allow the operator to readily adjust to most other types of earthmoving equipment.
We suggest this type of machine if you are looking to learn a skill that may provide easier and extended periods of employment within the industry as a whole.
Duration: 3-5 days (competency based)
Location: Brisbane, Queensland
Maximum per course: 6
Times: 7.00 am – 5.00 pm
Cost: $1850
Excavator Course plus Black Coal Competencies (BCC) (RIIMPO301D – Conduct hydraulic excavator operations)
Cost: $1950
Requirements: All trainees are required to wear fully enclosed footwear and appropriate clothing, i.e. no T-shirts with slogans or logos that might offend other trainees.
Please note: Basic English, reading and writing skills are necessary due to safety requirements on mine sites. You will not be accepted on the excavator course should you not have these basic skills.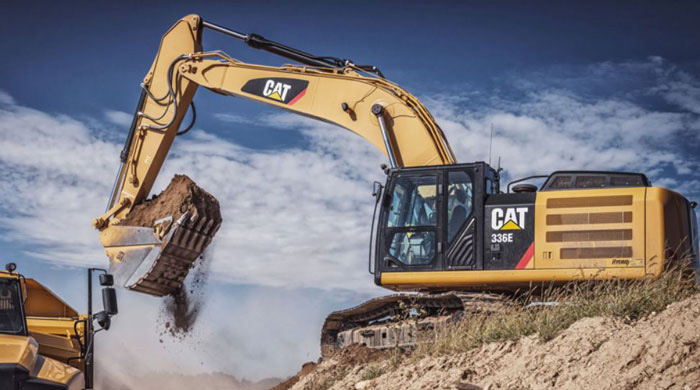 Learn more about the Bowen Basin mining location.
The Bowen Basin contains the largest coal reserves in Australia. This major coal producing region contains one of the world's largest deposits of bituminous coal.
The Basin contains much of the known Permian coal resources in Queensland including virtually all of the known mineable prime coking coal. It was named for the Bowen River, itself named after Queensland's first Governor, Sir George Bowen.
The Bowen Basin covers an area of over 60,000 square kilometres in Central Queensland running from Collinsville to Theodore and is dotted with many coal mines operated by multiple mining companies.
Caterpillar Haul truck 793
The 793F has a load cpacityof 226.8 ton (US) and a top speed of 60 kilometres an hour. It's a turbocharged air-to-air aftercooled diesel engine that has enhanced power management capability for maximum hauling performance. The C175-16 is a 16-cylinder, four-stroke design that uses long, effective power strokes for optimum efficiency.
The 793F, is an autonomous-driven truck. Over 100 793F trucks are now operating via Command for hauling, the Cat autonomous truck operations system, which is a part of Cat MineStar™
Read more about the CAT 793 automomous mining dump truck on our website.
Resources and Infrastructure Industry (RII)
Commonly refered to as Black Coal Competency (BCC), the RII competency is one that can be attained by an operator who has previously worked in the industry and has completed a number of operating hours on various types of machinery.
RII competency is granted to prove correct and safe operation of mine site machinery. It is a very useful qualification to have, as it confirms the operator has the required experience and expertise.
Find out more about RII Competencies here
You can transfer your nationally recognised civil Excavator, Front End Loader or Dozer tickets only to RII Black Coal Competencies.
Email this job to yourself for future reference
Add your email address and name to get the details