If you're thinking of applying for this job, make sure your resume is up-to-date and includes at least some of the keywords contained within the advert.Click Here to download our Expert Mining Resume Guide and create the best version of your mining resume.
Mackay & Coalfields, Queensland location.
This is a Bowen Basin job located in the Mackay & Coalfields area. Do you live close to this location, or are you willing to FIFO from within Queensland?
You need a Standard 11 Mining Induction to be eligible for this job. If you don't have one and are not sure what this is, click the Standard 11 Mining Induction link further down the page.
This job asks for motivated people. How do you motivate yourself?
Safety is a high priority in this industry. This job requires you to have a heightened sense of awareness and also appreciate the importance of safety in the workplace.
See more jobs in the Mine Jobs category.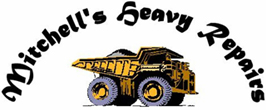 Diesel Fitter Jobs Gladstone/Mackay
Mitchell's Heavy Repairs are recruiting Diesel Fitters for work out in Gladstone & Central QLD mines.
You will be required to:
Carry out repairs, maintenance and diagnostics and fault finding of large mining equipment in a safe and timely manner.
Carry out machine relocations, shutdowns, new assemblies and various rostered work.
Be flexible with work hours, with overtime required during peak periods
Must be reliable, self motivated and be able to work with minimum supervision
Promote an enjoyable, safe and productive work environment
To be considered for these positions, the applicant should have:
Relevant Mechanical or Diesel Fitting Trade Qualification
Current Standard 11 Induction Training
Coal Board Medical
Drivers Licence
Experience on CAT, Komatsu, Liebherr and Hitachi
Strong Customer Service and Communication Skills
Strong Focus on Safety and Contamination Control
In addition, the following will be favourable:
MR Drivers Licence
Local candidates from the Bowen Basin
RII Competencies ie WAH, Telehandler
High Risk Licences ie EWP, Forklift, dogging
About the Company:
Mitchell's Heavy Repairs provides reliable and experienced personnel to carry out onsite maintenance and repairs of heavy earthmoving equipment.  Due to the increase for support required across the Bowen Basin, they are seeking experienced diesel fitters to continue servicing their clientele.
** 
This job is no longer available, see our most recent mining jobs here.
iMINCO assists jobseekers find the best mining jobs, to find similar mining jobs go to our iMINCO Job Page.
About the Bowen Basin mining region, Queensland.
The Queensland Bowen Basin contains the largest coal reserves in Australia. This major coal producing region contains one of the world's largest deposits of bituminous coal.
The Basin contains much of the known Permian coal resources in Queensland including virtually all of the known mineable prime coking coal. It was named for the Bowen River, itself named after Queensland's first Governor, Sir George Bowen.
The Bowen Basin covers a total area of over 60,000 square kilometres and is located in Central Queensland; running from Collinsville to Theodore. The entire region is home to many coal mines operated by multiple mining companies.
Here's a list of mining companies with operations in the Bowen Basin.
Peabody Energy Australia Pty Ltd
New Hope Corporation Limited
QCoal Pty Ltd
Hail Creek Holdings Pty Ltd
Mt Rawdon Operations Pty Ltd
Glencore Coal Queensland Pty Limited
Fitzroy Queensland Resources Limited
Conquest Mining Limited
Ravenswood Gold Pty Ltd
BHP Coal Pty Ltd/li>
Baralaba Coal Company Pty Ltd
Anglo American Metallurgical Coal Pty Ltd
Santos Limited (JV with Santos Limited, Petronas Total and Kogas)
TEC Coal Pty Ltd
TerraCom Australia
Coronado Curragh Pty Ltd
Yarrabee Coal Company Pty Ltd
For a more detailed view of the above list, here's the link to Queensland State Development mines list
Resources and Infrastructure Industry (RII)
Commonly refered to as Black Coal Competency (BCC), the RII competency is one that can be attained by an operator who has previously worked in the industry and has completed a number of operating hours on various types of machinery.
RII competency is granted to prove correct and safe operation of mine site machinery. It is a very useful qualification to have, as it confirms the operator has the required experience and expertise.
Find out more about RII Competencies here
You can transfer your nationally recognised civil Excavator, Front End Loader or Dozer tickets only to RII Black Coal Competencies.