CHPP Operator Maintainer Bowen Basin
CHPP Operator Maintainer Coal Mine site Bowen Basin Moranbah
One Key Resources, part of the Fircroft Group, is a specialist provider of Managed Workforce and Labour Hire solutions to the Mining, Oil & Gas and Infrastructure Industries.  An employer of choice, One Key Resources employs Open Cut and Underground Operators, Tradespeople and Support Staff at close to 100 locations across Australia.
They are seeking experienced CHPP Operators and Maintainers for an Open Cut Coal Mine site in the Bowen Basin near Moranbah. The client is a Tier 1 mining house who requires skilled, experienced and safety minded individual's for ongoing opportunities.

CHPP Operator/Maintainer, you will possess the following:
Solid experience as a CHPP Operator/Maintainer
Stockpile Dozer Experience
Stockpile Loader experience
Trade qualification would be ideal

RII's

[...Learn about RII's] Competencies

Standard 11

*Standard 11 Training* Statement of Attainment
CHPP Operator Maintainer Coal Mine site Bowen Basin Moranbah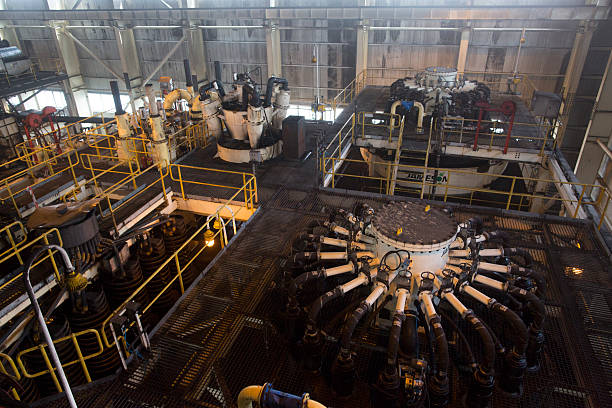 The rewards for this role include:
On-going work, 6 months +
Meals and Accommodation supplied
Excellent Rates + Super on all hours worked
7/7 Roster
BIBO from Mackay
NOTE: Did you know that your resume could automatically go into the bin if you don't format it correctly. Recruiters these days use software to scan your resume for keywords they place in the job ad. This software tried to match up the words in the ad to the words in your resume. If there's a mismatch – chances are your application will be ignored.
iMINCO Tip:
Give yourself every opportunity to get this job. If you are applying, don't send in your normal resume and cover letter. Make sure your resume is edited to show requirements for this job, or your application could be automatically rejected.
How to APPLY
Apply today if you want to work with the latest technology and innovation, in an environment where they challenge you to drive positive change.
Apply for CHPP Operator Maintainer Coal Mine site Bowen Basin Moranbah