See more jobs in the Mine Jobs category.

CAT 793/797 Haul Truck Operators – FIFO (Townsville)
About the Role
We are currently seeking Experienced Truck Operators for mine sites in the Bowen Basin required for an immediate start.
Duties
Operate 793 or 797 CAT Rear Dump Trucks on a Coal Mining or Pre-Strip Crew
Maintain a High Level of Safety
Must reside in the Townsville area for FIFO roles
Skills and Experience
Caterpillar 793 overview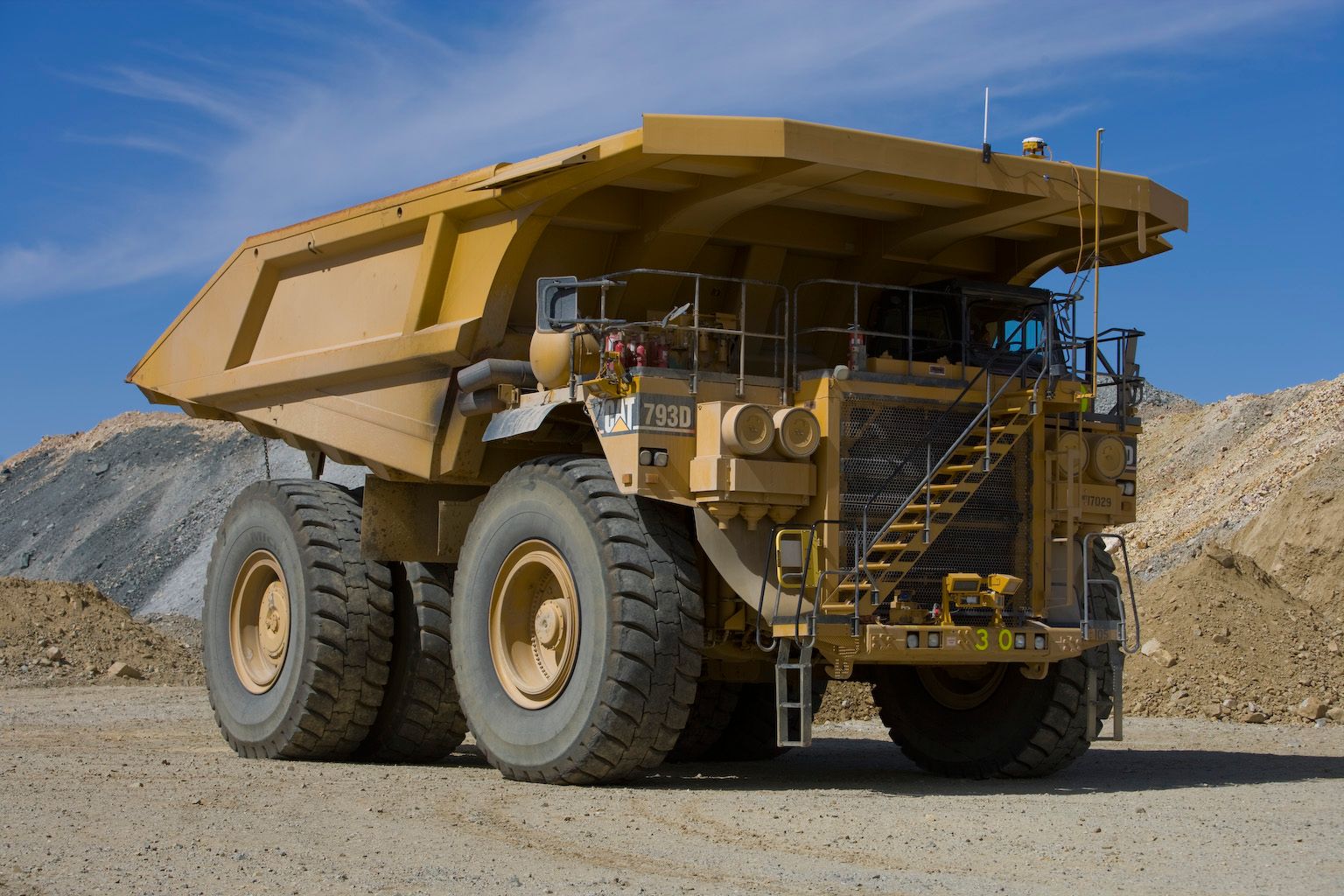 One of the requirements for this job which is FIFO out of Townsville,  is to be competent operating Caterpillar off-road haul trucks in a pre-strip operation.
For those new to the mining sector, here is a basic overview of the CAT 793 haul truck specifications.
CAT 793D haul truck specs
Gross machine operating weight: 383 tonnes
Engine model: Cat 3516B HD EUI
Top speed – loaded: 53.4kmph
Maximum payload (capacity load): 218 tonnes
Body capacity: 129 M2
Chassis weight: 116 tonnes
Body weight: max 54 tonnes
Total weight (empty): 180 tonnes
Further information on this model
Do your research on the Cat 793D detail information page www.cat.com/793D haul truck
Visit Caterpillar website in Australia
Hastings Deering are Caterpillar's agent providing services to job sites in Queensland and the Northern Territory. Specialising in mining and construction, Hastings Deering sells and leases machinery, provides parts and service and delivers fleet management and productivity solutions.
Visit Hastings Deering website for more information
Why work for WorkPac
Looking after their employees is important to WorkPac. Their WorkPlus Employee Benefits program offers benefits across health, private insurance, financial services, travel and more.
WorkPac have over 45 offices throughout Australia, this means you have the flexibility to work anywhere in Australia.
As WorkPac is such a diverse and Australia-wide company, they know their local areas and are always helping the local community.
Please Note: There are no entry level positions available
How to apply CAT 793/797 Haul Truck Operators
Email a copy of your updated resume to Brisbanemining@corestaff.com.au
or if you'd prefer, go to the SEEK website to find out more about the CAT 793/797 Haul Truck Operators – FIFO (Townsville) job on SEEK
Dump Truck Operator Salaries
How much can a dump truck production operator earn in the mines?
Depending on where you live, or which state the mine is located in, as you can see from the information below, the salaries are very different. In Queensland and New South Wales, mining wages are pretty much the same for Dump Truck Operators. Working at a Western Australian mine you can expect to earn about 20% more than if you worked in QLD or NSW.
Dump truck operator jobs are advertised on SEEK and other mining jobs boards regularly.
According to online jobs website Indeed (au.indeed.com), the average salary for a Dump Truck Production Operator in Australia is $41.98 per hour. Salary estimates are based on 326 salaries submitted anonymously to Indeed by Dump Truck Drivers. The data was collected from past and present job ads on Indeed over the last 36 months.
Payscale.com Dump Truck Driver Pay Estimates
Looking at the salary of an entry-level Dump Truck Driver with less than 1 year experience, you can expect to earn an average total compensation (includes tips, bonus, and overtime pay) of AU$33.75 based on 24 salaries. You can see how this differs from the Indeed overview of $41.98.<.p>
A recently new Dump Truck Operator with 1-4 years of experience earns an average total pay of AU$30.65 based on 73 salaries. A mid-experienced Dump Truck Driver with 5-9 years of proven operational work, can earn about AU$27.73 based on 34 salaries. An experienced Dump Truck Driver with 10-19+ years of experience earns an average total compensation of AU$25.72 based on 14 salaries.
With so many different and conflicting reports, it's difficult to know what the pay is for a Dump Truck Operator.
Blackwater, Queensland Dump Truck Salaries +40%
According to Payscale.com, Dump Truck Operators in the Queensland Bowen Basin are of Blackwater, earn an average of 39.7% more than the national average. Dump Truck Operators also get higher than average wages in Western Australia (26.6% more) and Kalgoorlie (17.0% more). The lowest salaries can be found in Melbourne, Victoria (19.6% less), Brisbane, Queensland (16.2% less) and Sydney, New South Wales (14.3% less).
SEEK mining job salaries for dump truck production operators

Click Here to download our Expert Guide Becoming a Dump Truck Driver
What are dump truck operator employers looking for?
The following list is a collection of requirements you'll find in most advertised dump truckk operator jobs
Experience operating CAT trucks
A willingness to work rotating rosters
Ability to contribute and work positively in a team environment
Able to pass a pre-employment medical including drug and alcohol test
Competitive Hourly Rate plus super on all hours worked
Current Drivers Licence
Current Standard 11 or willing to obtain a Standard 11
Have a strong commitment to safety and Zero Harm and ensure this is a
priority and at the forefront of all your decision-making
Have a strong work history
High level of safety awareness
Relevant current RII Competencies
Relevant RII/ SSE sign offs/ Competencies
Right to work in Australia - Birth Certificate or Australian Passport
Sound Work History
Be reliable and a team player

About the Bowen Basin

The Bowen Basin contains the largest coal reserves in Australia. This major coal producing region contains one of the world's largest deposits of bituminous coal.

The Basin contains much of the known Permian coal resources in Queensland including virtually all of the known mineable prime coking coal. It was named for the Bowen River, itself named after Queensland's first Governor, Sir George Bowen.

The Bowen Basin covers an area of over 60,000 square kilometres in Central Queensland running from Collinsville to Theodore and is dotted with many coal mines operated by multiple mining companies.





Caterpillar Haul truck 793

The 793F has a load cpacityof 226.8 ton (US) and a top speed of 60 kilometres an hour. It's a turbocharged air-to-air aftercooled diesel engine that has enhanced power management capability for maximum hauling performance. The C175-16 is a 16-cylinder, four-stroke design that uses long, effective power strokes for optimum efficiency.

The 793F, is an autonomous-driven truck. Over 100 793F trucks are now operating via Command for hauling, the Cat autonomous truck operations system, which is a part of Cat MineStar™

Read more about the CAT 793 automomous mining dump truck on our website.

Resources and Infrastructure Industry (RII)

Commonly refered to as Black Coal Competency (BCC), the RII competency is one that can be attained by an operator who has previously worked in the industry and has completed a number of operating hours on various types of machinery.

RII competency is granted to prove correct and safe operation of mine site machinery. It is a very useful qualification to have, as it confirms the operator has the required experience and expertise.

Find out more about RII Competencies here

You can transfer your nationally recognised civil Excavator, Front End Loader or Dozer tickets only to RII Black Coal Competencies.

Email this job to yourself for future reference

Add your email address and name to get the details