If you're thinking of applying for this job, make sure your resume is up-to-date and includes at least some of the keywords contained within the advert.Click Here to download our Expert Mining Resume Guide and create the best version of your mining resume.
See more jobs in the CAT Dump Truck Jobs category.
CAT 777 Dump Truck Jobs Perth
Caterpillar Dump Truck Operator Positions Available FIFO Perth
WorkPac are wanting to recruit experienced CAT 777 Dump Truck Operators with civil construction experience to do FIFO ex Perth. Successful candidates must have dump truck experience and 12+ months civil experience. If you possess the listed requirements be sure to send over a resume ASAP.
2/2 Roster
Night shift only
3 month contract
Job information for this dump truck role:
2:2 FIFO Roster
1.5 hour flight from Perth
Monday flying days
Mine site extension project
Night shift only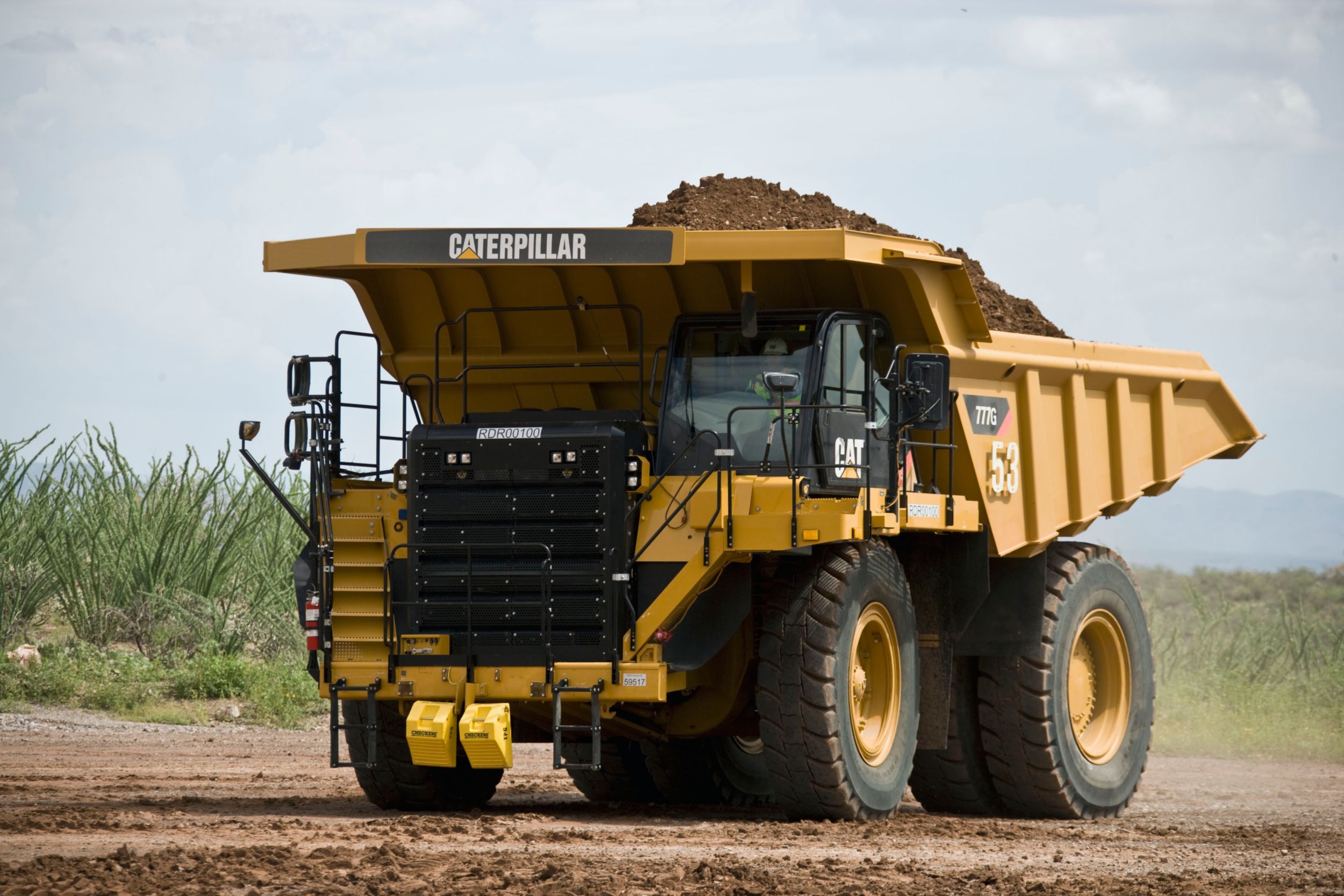 Ticket/experience requirements for this CAT 777 operator role:
Current Australian drivers licence
Dump truck ticket
White card (Blue card)
Right to work in Australia
Ability to pass a pre-employment medical or D&A screening
About the Company:
WorkPac is Australia's leading, privately owned recruitment provider to the mining, construction, engineering, oil and gas and healthcare sectors. We are proud to partner with some of the country's leading companies to deliver rewarding career opportunities. Register or apply with us for ongoing access to a wide range of temporary and permanent jobs for all skill levels.
** 
This job is no longer available, see our most recent mining jobs here.
iMINCO assists jobseekers find the best mining jobs, to find similar mining jobs go to our iMINCO Job Page.
Dump Truck Operator Salaries
How much do dump truck production operators earn in the mines?
Depending on where you live, or which state the mine is located in, as you can see from the information below, the salaries are very different. In Queensland and New South Wales, mining wages are pretty much the same for Dump Truck Operators. Working at a Western Australian mine you can expect to earn about 20% more than if you worked in QLD or NSW.
Dump truck operator jobs are advertised on SEEK and other mining jobs boards regularly.
According to online jobs website Indeed (au.indeed.com), the average salary for a Dump Truck Production Operator in Australia is $41.98 per hour. Salary estimates are based on 326 salaries submitted anonymously to Indeed by Dump Truck Drivers. The data was collected from past and present job ads on Indeed over the last 36 months.
Payscale.com Dump Truck Driver Pay Estimates
Looking at the salary of an entry-level Dump Truck Driver with less than 1 year experience, you can expect to earn an average hourly wage (includes bonus, and overtime pay) of AU$42 based on 24 pay reviews.
With so many different and conflicting articles about salaries, it's difficult to know what the exact take home pay is for a Dump Truck Operator.
Blackwater, Queensland Dump Truck Salaries +40%
According to Payscale.com, Dump Truck Operators in the Queensland Bowen Basin area of Blackwater, earn an average of 39.7% more than the national average. Dump Truck Operators also get more money in Western Australia (26.6% more) and Kalgoorlie (17.0% more). The lowest salaries can be found in Melbourne, Victoria (19.6% less), Brisbane, Queensland (16.2% less) and Sydney, New South Wales (14.3% less).
SEEK mining job salaries for dump truck production operators

Click Here to download our Expert Guide Becoming a Dump Truck Driver
What are dump truck operator employers looking for?
The following list is a collection of requirements you'll find in most advertised dump truckk operator jobs
Experience operating CAT trucks
A willingness to work rotating rosters
Ability to contribute and work positively in a team environment
Able to pass a pre-employment medical including drug and alcohol test
Competitive Hourly Rate plus super on all hours worked
Current Drivers Licence
Current Standard 11 or willing to obtain a Standard 11
Have a strong commitment to safety and Zero Harm and ensure this is a
priority and at the forefront of all your decision-making
Have a strong work history
High level of safety awareness
Relevant current RII Competencies
Relevant RII/ SSE sign offs/ Competencies
Right to work in Australia - Birth Certificate or Australian Passport
Sound Work History
Be reliable and a team player




Caterpillar Haul truck 777

The Caterpillar 777 is a 100-ton haul truck, typically used in open pit mining, manufactured by Caterpillar Inc. The first model of Caterpillar 777 was introduced in 1974. Its diesel engine is capable of putting out 870 horsepower. The 777D, introduced in 1996, was powered by a 938-horsepower diesel.

This truck is one of the entry-level haul trucks most new operators will learn on. Once competent, they will move up to the larger 785, especially when working on a coal mining site.